Why We Do
What We Do
One hot summer night, in July of 2012, radiant heat from a grill started a fire on our deck. My wife and I awoke in a panic to the piercing scream of our smoke alarm, the orange glow of flames, and the smell of smoke. We immediately sprang into action. She called 911, gathered children and dogs to the car and backed out of our driveway into our cul-de-sac. My oldest son and I went to the deck and tried to throw water on the flames until help arrived.
Within minutes, our county fire department responded and took control of the situation. It was amazing to see how they worked together as a team to eliminate the threat and ensure the safety of my family. I will never forget those brave men and women who rescued us and saved our home. Only moments from certain tragedy, they were there for us when we needed them most.
"Only moments from certain tragedy, they were there for us when we needed them most."
That's why I was delighted when asked to serve as the volunteer Department Chaplain for the Fayette County Fire Department in 2014.
It has been an honor to do so. While I respect the ceremonial aspects of the chaplaincy, my greater concern has always been the relational aspect. I find that this is a "ministry of presence", and that my availability to these heroes really matters. So, as often as possible, I have visited them at the fire stations, at the training center, at headquarters, and even on the scene of critical incidents.
Even so, my great frustration in first responder chaplaincy has been the limited amount of time I could give to the work. As a full-time pastor, my time was at a premium and weeks could pass between my visits to the fire stations. So, in January of 2018, my family and I took a giant leap of faith as we began to serve our church in a bi-vocational role, in an effort to invest more time serving our first responders. This led to the launch of a new non-profit ministry called FireChaplain.Org. In 2021, we realized that we wanted to include all first responders, not just firefighters. So, we are now 4Heroes.
4Heroes exists to serve and support our friends & heroes in public safety. In 2021, we have embraced that our calling extends beyond fire stations to all 4 areas: fire, EMS, law enforcement, and 911 – 4OurHeroes.org.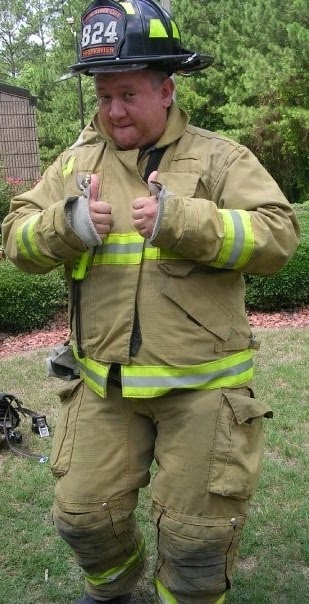 30 years of ministry experience has given me a special empathy for caregivers.
Simply put, I believe in taking care of those who take care of everyone else. Our first responders deal with matters of life and death every time they work a shift. It is well documented that their efforts put them at risk, but it's not just the physical dangers of battling fire and brimstone that pose a threat. They see things they cannot "un-see", they hear things they cannot "un-hear", and they feel things they cannot "un-feel", all in the line of duty.
Firefighters are twice as likely to suffer from PTSD, three times more likely to divorce than the general population, and according to the National Fallen Firefighters Foundation, Firefighters in the United States are three times as likely to die by suicide that in the line of duty. Many of our responders are scarred emotionally, relationally and spiritually. It's true…even heroes need a helping hand sometimes.
Matthew 9:36 says that "when He saw the crowds, he had compassion on them, because they were harassed and helpless, like sheep without a shepherd."
I believe that when Jesus sees our wounded heroes, he has compassion on them. And it's my passion to express His compassion. As a pastor, I find that I am gifted and burdened to offer comfort, counsel, hope, and help to hurting people – and sometimes our heroes hurt. That's why 4Heroes exists: to provide emotional and spiritual support to first responders, their families, and to all other members of their department.
Frank Mercer
Senior Pastor – Rolling Hills Baptist Church
President – 4Heroes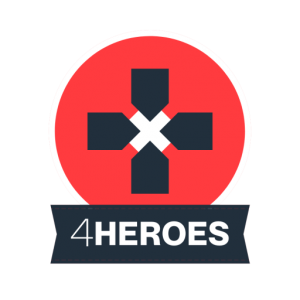 GOD is our refuge and strength, a very present help in trouble. ~ Psalm 46:1